Please tell me your position at ITC Systems and your role? What other roles have you performed at ITC Systems?
I have been with ITC Systems since January of 2011.  I was hired as a Director of Sales in California and worked to improve our customer base in the Western part of the United States.  After two years with the company, I moved to St. Louis, MO to work in our US Headquarters.  As our business model changed, I became a Sales Advisor and product specialist allowing me to become a resource to my colleagues.  I became the US Sales Manager in 2015 which was an incredible challenge forcing me to learn a completely different side of the business.  In 2016, I was promoted to my current position as Vice President of Sales, USA.
How long you been working here?
I am celebrating 6 years with ITC Systems this month.
Can you tell us a little about your day to day job functions?
As an executive with ITC Systems, I wear a lot of hats including managing our US headquarters.  My primary focus is challenging our outside and inside sales teams to be independent thinkers, constantly seeking new selling opportunities and advocating for our products.  It is our responsibility to understand the technical capability of our products and to be consultants to our customers regarding solutions.  I take great pride in helping my team reach the goals they have set for themselves.
What has been the most interesting thing you've seen or done here?
ITC Systems is a place where people come looking for a career.  The average tenure of our employees is close to ten years.  The opportunities for knowledge and growth are unmatched by most companies our size.  We have a long history of promoting from within, allowing our team members to learn new skills and challenging themselves in other departments.
What tools or software do you use most in your day to day operations?
I listen, learn and teach every single day.  This is the most valuable resource in my tool box.
Where is your favourite vacation spot?
My husband and I absolutely love travelling and take one or more cruises per year.  We have visited countries all over the world and really enjoy learning about the history of those places.  Some of my favorite places have been Greece, Spain, Turkey and Jamaica.  Our next trip will take us to Aruba, a place I have wanted to visit almost my entire life.
 What do you like most about working at ITC Systems?
I love the people I work with.  We hire strong minded, forward thinkers with an interest in learning and personal growth.  I love being inspired by my colleagues.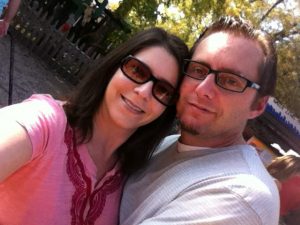 What more can you tell me about yourself i.e. Family, leisure activities, sports, accomplishments etc.?
I am happily married with three fabulous children.  I have a degree from Arizona State University and enjoy watching college football on Saturdays.  Since moving to St. Louis, I have become a Blues hockey fan as well.  I love travelling with my family and have been active in our school district since my children started elementary school.  In my spare time, I enjoy wakeboarding, fishing and scrapbooking.