netZcore Commerce Suite
A modular commerce transaction solution designed to transform your campus and enhance the user experience.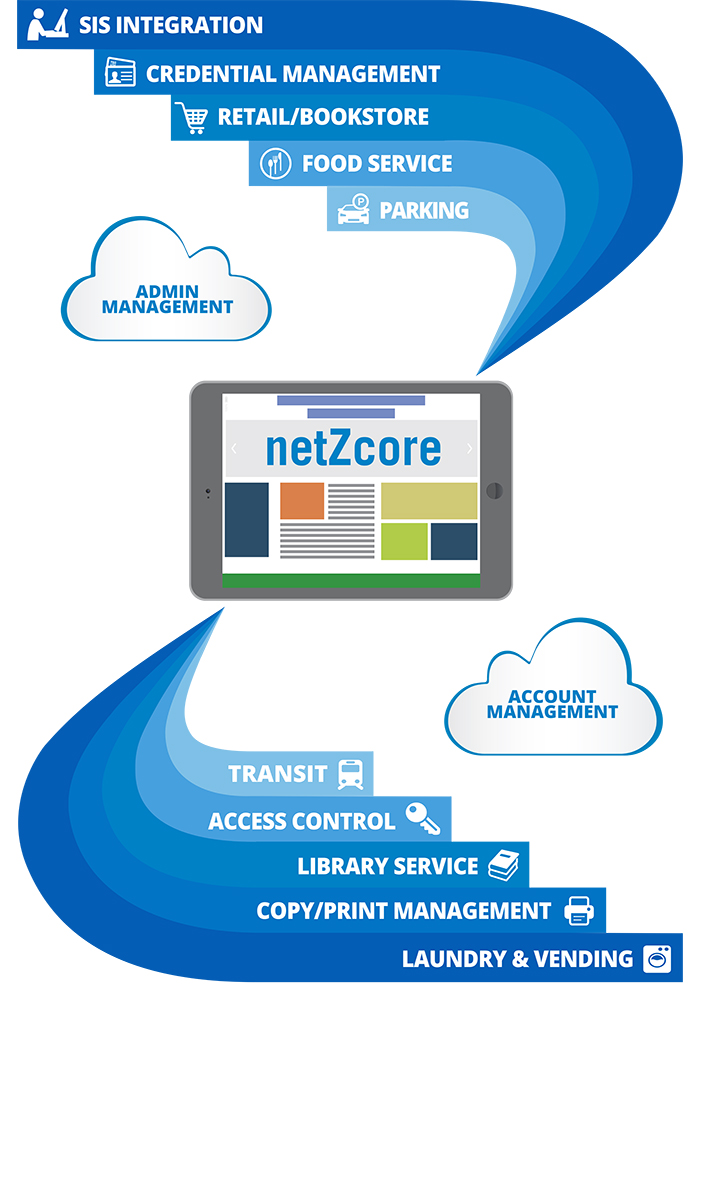 What is the netZcore Commerce Suite?
The most affordable All Campus card and credential solution in the industry.   An easy-to-use web-based application that is fully integrated with your back end database. System administrators have full access to the application, and are in control of providing operators authorization rights based on their designated user role, allowing vendors and off campus merchants to receive sales reports for only their operations.
The business intelligence module empowers administrators with all the tools needed to make business decisions. Dashboards that can be customized on the fly, data analysis that drill down to critical details that impact operations and reports that can be designed and automated in just a few clicks.
The student experience is second to none with all the services they want, including some built into apps for their smartphones. Web Purchase Mobile is the one stop shop for account management; viewing transactions, updating profile, adding value to accounts, buying meal and privilege plans or mobile ordering and payments. Parents can be granted access to top up student accounts in a secure and user friendly manner, while maintaining cardholder privacy.
A true modular solution that will grow with your campus.
Your ITC Systems' consultant will help you choose the perfect solution for your institution's needs and work with you to customize your systems. netZcore's architecture is scalable to accommodate a single site or large multi-site network of POS and UPOS locations.