Account Based Systems
netZcore is the transaction engine for account-based management in an institutional cost recovery solution.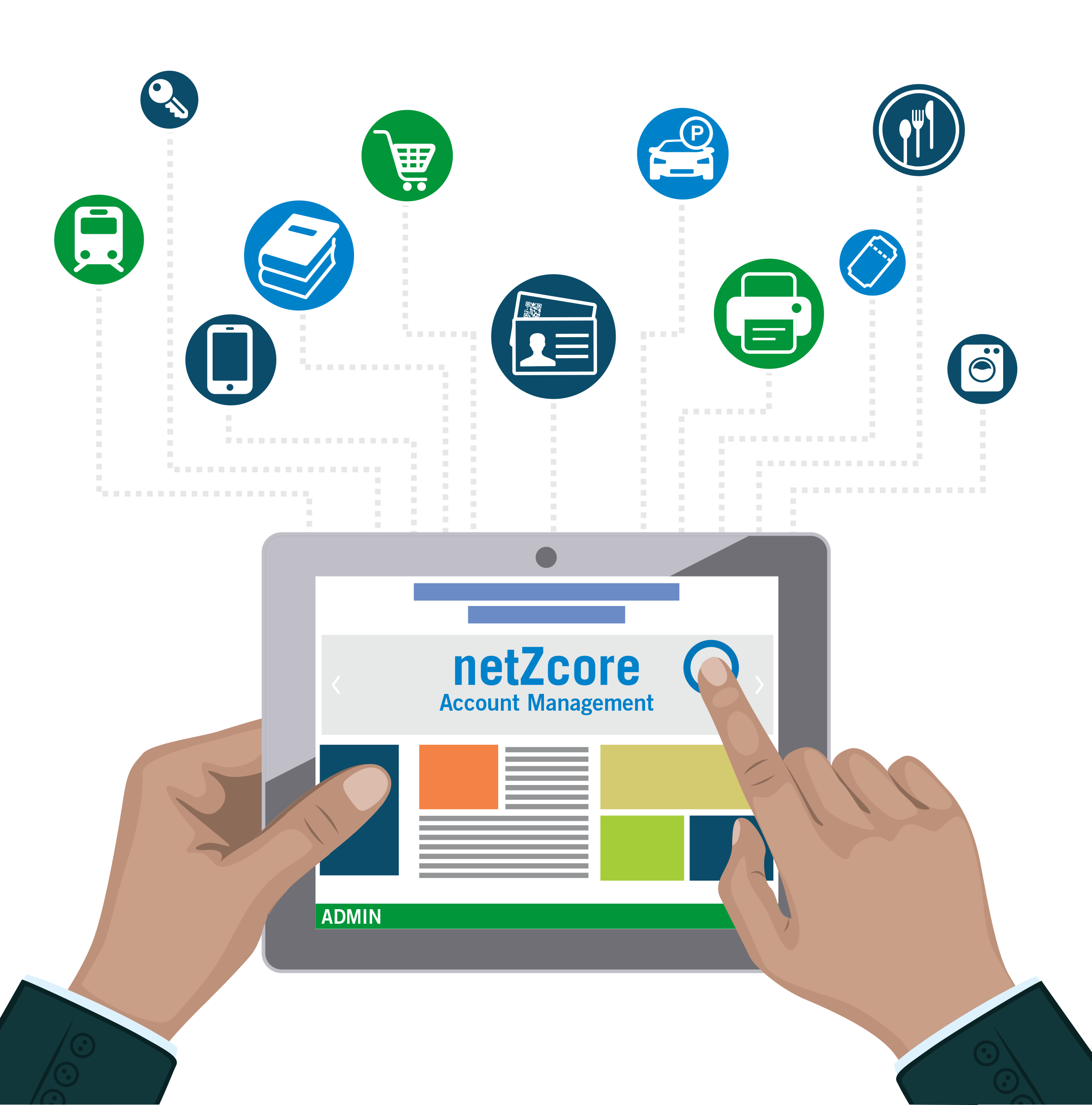 netZcore offers seamless access to account based funds and facilitates purchases in the over-the-counter point of sale environments and Unattended Point Of Sale (UPOS) locations. netZcore allows multiple applications and account options for each individual profile group and user. These options include meal plans, vending, copying/print services, laundry services, parking, retail purchases, remote value loading and more.
Benefits
Maintains a one-card environment using existing card/badge technologies
Fast Transactions will reduce wait times and increase revenue
Users can access, update, and revalue accounts online via the web
Merchant reporting makes reconciliation easy
Offline mode prevents data loss during a line outage
Integrates with LDAP and Active Directories
Detailed reporting for management & planning
All communication to terminals is TCP/IP based
Operates over the cloud, WAN and LAN
Applications
University Campus
College Campus
Food Service facilities
Hospitals
Corporations
Government
Offices
Copy/Print Environments
Professional Firms