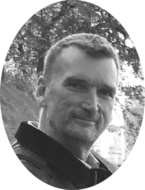 Andrew White: Co-Owner
Andrew brings over 26 years of entrepreneurial experience to ITC Systems. As the founder of several software development companies, he led ground breaking innovation and architecture for security and networking applications and attracted many high level government and institutional customers. He took his most recent venture, a high encryption remote computing platform, public in 2004. He started his career in IT at Delrina, which was acquired by Symantec, and progressed through the ranks to Manager of Information Systems.
Andrew's current responsibilities at ITC Systems include leading sales, marketing, and software development, his expansive professional network, familiarity with the industry, and experience driving innovation will ensure our customers are provided with the right solution for their organization.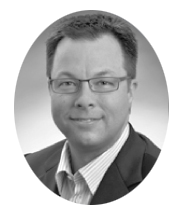 Chris Mitchele: Co-Owner 
With more than 20 years of progressive leadership experience at small businesses and large corporations, Chris brings to ITC Systems a strong expertise in the areas of change management, lean manufacturing, six sigma, and business process improvement.
Prior to joining ITC Systems, he was Director at BlackBerry where he held roles on the operations, sales, and finance teams. Before Blackberry, Chris worked at Celestica, a world leader in the delivery of innovative electronics manufacturing services (EMS). At Celestica, Chris held progressively senior leadership positions in engineering, manufacturing, supply chain management, and operations both in Canada and Mexico.
His role at ITC Systems is to ensure increasingly effective implementation of the company's strategic plans in the areas of sales, operations and administration. Chris holds a bachelor's degree in Mechanical Engineering and an MBA from Queen's University. He is also a member of the Professional Engineers Ontario (PEO).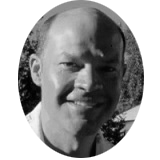 Brian English: Director of Sales, Southeast USA 
Brian has been working in higher education/k-12 for 10 years focusing on physical access control & biometrics. He has worked as a consultant for colleges & universities with card offices, auxiliary services & stakeholders to provide solutions for contactless cards, enterprise software, cloud services and mobile credentials. In his free time, he coaches soccer, plays golf & attends a local scouts chapter with his son. He enjoys spending time with his family at the beach & the mountains of North Carolina.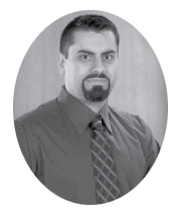 Darrin Demosani: Hardware Technical Support Manager
Darrin Demosani brings a wealth of industry knowledge and a strong sense of team to his position as Service and Support Manager for ITC Systems. Having worked with the company since 1997, he has been a key part of its evolution as an exceptional global supplier of integrated transaction control systems.
The core of Darrin's work involves managing the company's Software and Hardware Support departments. While this involves a lot of technical details, Darrin's priority lies in ensuring ITC Systems customers are treated with the respect and the attention they deserve. He oversees the provision of customer care services at all phases of a customer's relationship with the company – from their experience with on-site personnel to their encounters with tech support staff.
Darrin has been commended often for his ability to focus on the details that make a difference to the customer experience while never losing sight of the ITC Systems vision of how customers should be treated. This vision is codified in the ITC Systems Standards and Best Practices guidelines that all employees are expected to follow. Darrin has a Diploma in Electronics Engineering Technology from Humber College, a highly respected school for polytechnic education located in Toronto, Canada. Aside from his duties as Service and Support Manager, Darrin is also in charge of implementations and implementation scheduling.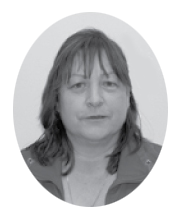 Dolores Visintainer: Accounting Manager
Dolores Visintainer is the Accounting Manager for ITC Systems. Dolores is a 4th Level CGA, and brings 20 plus years accounting experience to ITC Systems. Dolores joined ITC Systems in September 2008, as the US division's general accountant and at a time when ITC Systems was implementing new accounting software. During this time she assisted in the transition and provided input to ensure all accounting procedures conform to Generally Accepted Accounting Procedures (GAAP).
Over the next four years Dolores thrived to build authentic relationships with coworkers and to create an efficient and more productive team. She currently oversees the Accounts Receivable and U.S. division's accounting.
The accounting team provides support to all departmental levels to guide and identify business process improvements as it pertains to accounting functions. As well, the department is responsible for the compilation of detail reporting to upper management for use in cash management, forecasting and budgeting purposes.
The accounting department prides itself and is committed to drive compliance, continued improvements and to meet the company's goals with the highest of standards and integrity.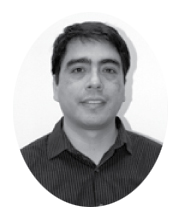 Eduardo Ormeno: Production & Materials Manager
Eduardo Ormeno brings an outstanding set of organizational skills together with a knack for financial management to his work as ITC Systems' Materials Manager. His efforts drive directly to the maintenance of the high standards of client satisfaction for which the company is known.
Eduardo's job requires him to ensure that raw materials, supplies, equipment and tools are available when and as necessary to meet customer demand for ITC Systems products. His department ensures materials are available to the Production Department so they can complete orders on time, and his staff provides critical information to the sales team so they can develop accurate quotes for new projects as they arise. The Materials Department is also responsible for ensuring staff in the Service and Engineering Department get the information, tools and materials they need to carry out repairs, projects and service calls.
Eduardo puts a lot of effort into managing relationships with ITC Systems suppliers so information can flow smoothly and efficiently for the benefit of customers. He has studied Industrial Engineering and Business Administration and, having worked in almost all departments since joining the company a decade ago, he has a superb grasp of how to ensure projects are completed on time and with a definitive degree of excellence.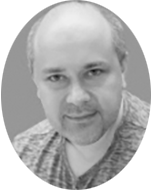 Gregory
Davydouski

: CIO

Greg brings over 22 years of insight and rigor to the ITC Development Team. Having graduated in 1999 with a Bachelor of Engineering, he began consulting with Enfoni Corp. Joining Route1 in 2005, Greg helped launch MobiKey with Andrew White. Over the last 7 years, Greg held senior consulting roles with Canada's largest banks, providing solutions architecture.

Greg will continue our drive to the cloud and development of mobile applications, while positioning our technology stack for international expansion.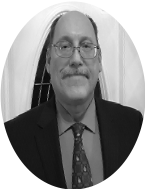 Keith Jaros: Office & ISP Manager, USA
Keith brings over 20 years of management experience to ITC Systems; 14 years in retail management and 7 years in office management for a prominent vending-micro market-office coffee service business.
As an office manager, Keith handled the accounts payable and accounts receivable duties, various accounting duties with the ledger and cash flow statement, human resources, banking and money room processing, payroll processing for commission sales reps, inventory control, expense control, and facility management. Keith also processed the service calls, processed credit card transactions, and recorded all income and expenses (creating and processing weekly and monthly accounting reports.)  Past employment also included the start-up of the Audit Coordinator at Wehrenberg Theaters and Sales Representative (large stores) for the Pepsi Company.  Keith brings his vast experience, and the wearing of many hats, within an organization, to ITC Systems…in the spirit of expanding sales in the US territories and leading the St. Louis Inside Sales Team to unbelievable growth.
Keith has a Bachelor of Science degree in Accounting and Business Management from Maryville University, St. Louis, and graduated Cum Laude in 2000.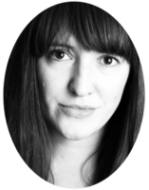 Lisa
Plekhanova

: VP of Operations

With a passion for business processes, communication and cross-departmental synergy, Lisa's mission is to ensure optimal collaboration across ITC's business teams, delivering a first-class, customer-centric experience throughout the entire lifecycle of the company's operations.    

As an experienced consultant, mentor, advisor and part of the senior leadership team of boutique Salesforce consulting firm Lane Four, Lisa has collaborated with a diverse portfolio of SaaS companies to elevate their business operations. Through project leadership, expert guidance and agile solution design, Lisa's driving principles have consistently been rooted in making operations simpler and more joyful, all while elevating the customer journey. 

Lisa is equally as passionate about the arts, languages, sailing, tennis and environmental mindfulness.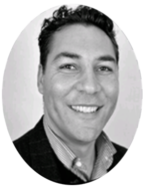 Mamdouh Abdelmaksoud

: Director of Sales, Canada East

Mamdouh Abdelmaksoud has over 15 years of experience in sales and sales management. He has worked within both the private and public sector with a focus in financial services, payment technology solutions, and distribution.  Mamdouh worked as a Managing Director at Brock University overseeing the implementation and growth of the OneCard program, therefore he understands the importance of delivering a seamless OneCard Solution across university and collage campuses. Mamdouh focuses on building great partnerships and being a trusted advisor to his partners, clients and team.  Mamdouh holds an MBA from the Schulich School of Business and a Business Economics Degree from Brock University.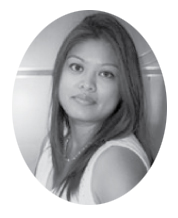 Maria Cuevas: HR & Business Administration Manager
Maria Cuevas supplies the ITC Systems team with the comprehensive administrative support that ensures customer interests always come first. With an extensive range of outstanding skills in place, she has been an important part of the company's trajectory to success for more than 15 years.
Maria's priority is to ensure that her team looks after the details that result in a positive customer experience with ITC Systems at every point of contact, from the answering of their telephone inquiries to the shipping of their orders. Maria herself coordinates all office operations, assists with human resources projects, administers the Enterprise Resource System (SAP), develops and updates all administrative procedures and provides administrative support and assistance to the company's senior executives.
Her staff provides clerical and administrative support to all departments as required. Maria is committed to ensuring all areas that her department touches are infused with the same sense of warm professionalism that has helped distinguish ITC Systems from many other businesses today. She is completely focused on customer satisfaction.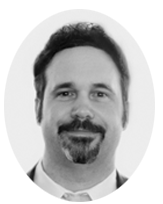 Mark Visentin: Solutions Advisor
Mark Visentin's inspired understanding of the intricacies of software development and implementation have earned him status as an invaluable member of the ITC Systems team since he joined the company in 1999. Starting out as a Software Support Specialist, Mark has consistently proven to be an adept, creative and effective problem solver, and his responsibilities have grown apace.
Today, Mark works closely with the ITC Systems sales team to recommend and validate solutions for customers that conform to, and often exceed, best practices standards. He also works closely with the ITC Systems Sales Team, Engineering Department and Support and Service team to ensure that implementations unroll smoothly. The goal is always to ensure that the end results are a perfect match for client expectations.
Every project ITC Systems undertakes has unique characteristics and Mark has developed a reputation for his ability to develop sophisticated, yet straightforward solutions to customer problems and challenges. And, while he has a high-level understanding of how to serve the ITC Systems clientele, he prizes the contributions customers make to the ITC Systems approach to solutions engineering through the company's Customer Advisory Group. Mark has a Diploma in Information Systems Technology from George Brown College, a highly respected Toronto school for technology studies.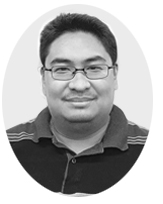 Norito Alejandrino Jr: Validation and Technical Manager
Norito joined the ITC Systems team as a co-op student in the Service Department in 2006 and quickly became a full-time Service Technician shortly thereafter. After a few years, Norito joined the Validation Department as a Validation Technician focused on hardware testing.
Ready to challenge himself yet again, Norito transferred into a new position as a Software Support Technician.  It was in this role, he became a true expert on the ITC Systems' customer experience. After gaining valuable knowledge of both ITC Systems hardware and software products, Norito became a Systems Validation Specialist working with all of our solutions.
Most recently, Norito was promoted to Validation and Technical Manager, where he manages all aspects of the validation process.  Norito is committed to delivering high quality products that exceed customer expectations.  Norito has a diploma in Electronics Engineering Technology from Centennial College and a Networking Specialist Certificate from George Brown College.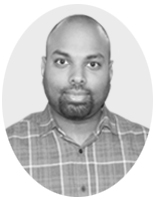 Orion De Souza: Software Support Manager
Orion De Souza joined ITC Systems in 2006.  In his 14 years with ITC Systems, he has held positions in multiple departments including Production, Hardware Support and Software Support.
Orion knows how to deliver an excellent customer experience for both our new and existing customer base and has earned the respect of his peers.  Orion believes leading his team by coaching and mentoring promotes a positive environment in the workplace.
Orion has a Diploma in Electronics Engineering Technology from Centennial College and a Network Specialist Certificate from George Brown College and is a Project Management Professional with a PMP Designation.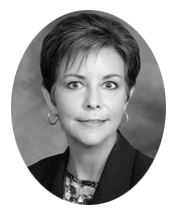 Sharon Rippe: Director of Sales, Eastern USA
Sharon Rippe is a business development and sales professional with a diverse background rooted in sales, marketing and management. With a penchant for building relationships and over 15 years serving the college and university markets, Sharon has a deep understanding of the customers we serve. Sharon joined ITC Systems in October 2015 as the Director of Sales for the central and northeast region of the United States.