Partners
Adding value through integration
Bookstore

Over the last 25 years FastLane Point of Sale has evolved into a cutting-edge fully integrated system with simplicity and ease of use remaining a priority. It will enhance your operation, providing you with increased speed, accuracy and control of your business – all of which lead to increased profits and more time to focus on your customers.
---

Follett has been a trusted partner to Pre-K and K-12 schools, districts, and college campuses for more than 140 years, taking care of the critical details that make it easier for schools to run, teachers to teach and students to learn.
Every day, we serve over half of the students in the United States, and work with 80,000 schools as a leading provider of education technology, services and print and digital content. We're higher education's largest campus retailer and a hub for school spirit and community as we operate nearly 1,200 local campus stores and over 1,600 virtual stores across the continent.
---

We have been regarded as the industry leader in wholesale textbook distribution, building several other core competencies and business objectives along the way. Our primary goal has been, and always will be, to provide customers with state-of-the-art technology, a dedication to developing genuine and beneficial partnerships, and superior knowledge of the textbook industry in an effort to simplify the essentials of a bookstore's business. The most intrinsic value MBS can provide you is this ability to simplify all things textbook-related.
---

We like to think of ourselves as a partner to the independent college retailer. We know that by providing the right tools at the right price, college bookstores can still grow their sales and their profitability. Textbook selection and availability, state-of-the-art eCommerce tools and time saving back-office software are all within our wheelhouse. You can find out where we've been here, but we'd rather talk to you about where we are going, and what we can do to help you drive business back to the independent bookstore.
---

Barnes Noble is the world's largest bookseller and a leading retailer of content, digital media and educational products. The Company operates 627 Barnes & Noble bookstores in 50 states, and one of the Web's premier e-commerce sites, BN.com. Our Nook Digital business offers a lineup of popular NOOK® tablets and e-Readers and an expansive collection of digital reading content through the NOOK Store®. Barnes & Noble's mission is to operate the best omni-channel specialty retail business in America, helping both our customers and booksellers reach their aspirations, while being a credit to the communities we serve.
Laundry

Maytag. For over 100 years, the name has stood for something that's as important today as it ever was: dependability. In fact, we've never strayed from a focus on better-built equipment that delivers remarkable reliability, day after day. We've also never been more serious about making sure every part—whether it's a door, drum or drive shaft—is up to the job.
www.maytagcommerciallaundry.com
---

Trusting Whirlpool for your commercial laundry needs might seem like a sure thing. After all, it's one of the most recognized names in the industry. But if you need convincing, consider this:
Whirlpool® washers and dryers offer energy-efficient equipment that saves money and builds profits
Outstanding features and quality at an exceptional value
Stylish designs to make your business or facilities attractive
---

We are the world's largest commercial laundry company, with an undeniable history of proven performance and reliability. Laundry owners rely on the practical ingenuity of features designed to make their lives simpler and more productive. Our commercial-grade construction is rugged, dependable and built to last. – See more at:
---

Throughout more than 100 years in the commercial laundry business, our focus has been to create products that make your business as profitable and easy to manage as possible. To accomplish our goal, we produce some of the most efficient and cost-effective commercial washers and industrial tumble dryers in the world. With durable features like plate steel frames and reliable inverter drives, Huebsch laundry equipment is built to last. And with efficient, patented innovations like Galaxy™ Controls and eBoost™ technology, it's hard-wired to maximize your revenue and minimize your costs.
Library
SirsiDynix connects p

eople with knowledge at more than 23,000 libraries around the world. Through library management technology and search and discovery tools, libraries using SirsiDynix technology bring relevant resources and the power of knowledge to their users and communities. SirsiDynix technology is architected to be open, scalable, and robust, offering a complete out-of-the-box solution and unparalleled flexibility through APIs and web services. Complemented by the most experienced training, consulting, and support staff in the industry, SirsiDynix helps libraries create tomorrow's libraries, today.
---

While we have the advantage of nearly 40 years of software development and advancements, we recognize we cannot rest on our laurels. So, we have restored our commitment to redefining the standards of library automation and discovery. Since 1978, we have routinely introduced new technology to the library industry. The lessons we've learned, the ways we've grown and expanded, and the tenets we stand by have made us the leader in library management solutions.
www.iii.com › products › polaris-ils
---

From integrating separate workflows into one, to seamless integrations, Sierra is a leading LSP that frees you up to do what matters. Sierra integrates multiple workflows – eResource Management, Circulation, Cataloging, Acquisitions, and more – into one easy to use interface to allow uninterrupted progress on day to day initiatives or special projects, saving you valuable time. Sierra gives you the ability to customize your workflow based on your role.
www.iii.com/products/sierra-ils
---

The Evergreen Project develops an open source ILS (integrated library system) used by more than 2,000 libraries around the world. The software, also called Evergreen, is used by libraries to provide their public catalog interface as well as to manage back-of-house operations such as circulation (checkouts and checkins), acquisition of library materials, and (particularly in the case of Evergreen) sharing resources among groups of libraries.
Payment Processors

Since 2000, Beanstream Internet Commerce Inc.® has provided payment, risk management and authentication solutions to some of North America's leading companies and institutions.Beanstream® has forged relationships with major financial institutions, built a network of over 700 partners and 22,000 merchants, and provides white label solutions for First Data Canada, and TD Bank, and Sage Payroll. Customers include both online merchants and brick and mortar merchants, government, financial institutions and higher education. Beanstream is situated in Victoria, British Columbia, Canada.
www.beanstream.com
---

Chase understands that payment acceptance needs vary according to your business size and industry. So we offer payment processing for any type of business. Our knowledgeable experts will consult with you to identify the optimal pathway — and payment mix — that fits your requirements. We provide credit card processing and have the capability to authorize transactions in more than 120 currencies. We sponsor merchant-driven trade organizations that bring about industry advancements related to credit card fraud, data security and alternative payments to benefit our customers. www.chasepaymentech.com
---

Elavon has been a leader in processing payments for over twenty years, leveraging the world's best technologies for our customers. We extend powerful payment solutions for all payment types and processing environments, ensuring that your business remains well connected. Our robust, redundant processing platform and end-to-end advantage ensure commerce for businesses around the world. Backed by the strength and stability of U.S. Bank, Elavon delivers flexible, secure and innovative solutions while providing value at every point in our customer and partner relationships. www.elavon.com
---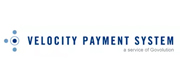 Velocity is an electronic payment system and service provided by Govolution LLC, a wholly-owned subsidiary of First American Payment System. Velocity has been honed to meet the strictly technical, financial and security standards of the U.S. Federal Government. Starting with payment processing, its modules enable a full spectrum of business activities including back-end reporting, data management and administrative tools that integrate with legacy accounting, cash management and CRM systems. www.govolution.com
---

As your primary payment processing source in an industry that constantly changes, Moneris is leading the way with innovation. Moneris Solutions is your single point of contact for VISA, MasterCard, American Express, Discover, INTERAC Direct Payment, and all Point of Sale solutions. As your one source in an industry of constant change, Moneris is leading the way with innovation. A relationship with Moneris not only improves your satisfaction and ease of transaction processing today, but it will also ensure a superior value proposition for the future. www.moneris.com
---

For over fifteen years, USAT has been helping customers in self-serve retail, traditionally cash-based industries, seamlessly make the transition to cashless payment and telemetry – and they are reaping the rewards of increased profits and happier customers. With the plethora of credit, debit, NFC and mobile payment options now available to consumers, our comprehensive portfolio of cashless payment, telemetry and consumer engagement services make the transition to cashless easy and ensure your customers never miss a sale due to missing change. www.usatech.com
---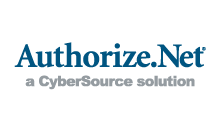 Since 1996, Authorize.Net has been a leading provider of payment gateway services, managing the submission of billions of transactions to the processing networks on behalf of merchant customers. Connecting a website to the payment processing networks is exceptionally difficult and typically beyond the expertise and technical resources of most online merchants. Instead, merchants can easily connect to the Authorize.Net Payment Gateway, which provides the complex infrastructure and security necessary to ensure fast, reliable and secure transmission of transaction data. www.authorize.net
---

Global Payments Inc. is a leading worldwide provider of payment technology services that delivers innovative solutions driven by customer needs globally. Our technologies, partnerships and employee expertise enable us to provide a broad range of products and services that allow our customers to accept all payment types across a variety of distribution channels in many markets around the world. www.globalpaymentsinc.com
---

At PayPal, we put people at the center of everything we do. Founded in 1998, we continue to be at the forefront of the digital payments revolution. In 2015, 28% of the 4.9 billion payments we processed were made on a mobile device. PayPal gives people better ways to connect to their money and to each other, helping them safely access and move their money and offering a choice of how they would like to pay or be paid. www.paypal.com
---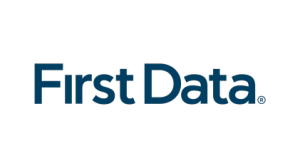 At First Data, we simplify the connections that make commerce possible. Every day, merchants, financial institutions and governments around the world rely on First Data to deliver the simple yet sophisticated solutions that help our customers thrive in the changing world of commerce and make the most of every transaction. First Data has the innovation, technology and scale that distinguishes us as a leader in the marketplace, but we never forget that we're here to help our clients thrive. www.firstdata.com
---

Apriva is the leading provider of wireless payment processing and secure mobile communications in North America. Through its broad-based point-of-sale (POS) portfolio, Apriva empowers merchant acquirers, merchants and consumers to take full advantage of the myriad benefits and opportunities made possible through mobile commerce, while the Apriva Secure Communications Suite enables government agencies and enterprises to protect sensitive and proprietary information throughout the communications process. www.apriva.com
---

SUZOHAPP Acquires the Primary Product Lines of Coinco- This acquisition adds some important new offerings to the SUZOHAPP portfolio, such as note validation and cashless capabilities. We will now offer the Vantage note recycler, and the iris line of cashless technologies, in addition to Coinco's line of well-recognized coin changers, bill acceptors, and card readers.  Our goal is to bring a more complete, technology-driven solution to our customers within the Vending industry.
---

Nayax is a global fintech company, specializing in payments and M2M communication, and is the leading provider of cashless payment devices,  telemetry, remote management, and BI solutions. Nayax devices can be found all over the world, with branches in 9 countries, and 40 distributing partners. Our devices serve consumers in 55 countries and accept 26 currencies. Nayax's produces proprietary software and hardware, providing operators with a complete service, including SIM cards, connectivity, credit card clearing, marketing tools and software for remotely managing vending machines or other unattended businesses.
---

Bluefin is the recognized integrated payments leader in encryption and tokenization technologies that protect payments and sensitive data. Our product suite includes solutions for contactless, face-to-face, call center, mobile, Ecommerce and unattended payments and data in the healthcare, higher education, government and nonprofit industries. The company's 200 global partners serve 20,000 enterprise and software clients operating in 47 countries.
PC Reservation

LibData has developed a set of tools to allow administrators to manage their public access computers. These tools were developed in conjunction with several large public libraries to enforce computer session and day rules without staff intervention – allowing you to be more of a helper than an enforcer.
---

MyPC is the leading web based computer booking solution which provides complete control over shared computer resource usage. Widely used within education and public libraries to manage computer access, MyPC allows users to view computer availability and make online reservations via a computer, tablet or smartphone.
Point of Sale

The Volanté Systems POS and Back-office solution represents a new standard in systems and data as a software developer, Tesoro believes it is important to deliver systems that can evolve over time as new application ideas and hardware devices come to the fore. However, technology is not limited to the introduction of new hardware or application feature sets alone, it is also related to new systems enabling technologies that result in the development of common technological infrastructure that can be delivered in an understandable, supportable and cost effective manner.
Print Management

PrinterOn is the premier mobile printing solution that enables users to securely print from any smartphone, tablet, laptop or desktop, to any printer, no matter the networks in between. With PrinterOn you can "Print Simply Anywhere®". Today PrinterOn has the broadest and deepest secure mobile print offering available for cloud or on premise deployment. Now a subsidiary of Samsung Electronics (since 2014), PrinterOn has both the strength and wherewithal of a global technology leader and agility of a smaller independent company to advance the state of secure printing, tracking, and management.
---

Founded by two young software developers back in 1998, the youthful passion and start-up culture remains just as strong with us today. What drives us is very different to the corporate companies: It's not about profits and business metrics. It's about building strong long lasting relationships. After 17 years we still have our first employees, first resellers, and first customers. Our success is not measured by a balance sheet, but instead by the impact we've had across 50 million end-users, 180 countries, and 50,000 organizations, and the trillions of pages we've saved.
Student Information Systems

Banner® by Ellucian is the world's leading higher education ERP—the solution of choice for almost 1,400 institutions in 40 countries. With the industry's most comprehensive set of features and future-ready technology, Banner strengthens every major workflow in higher education, from student recruiting and retention to talent attraction and management.
---

The Jenzabar story began more than 40 years ago and evolved through a union of history and innovation.Today we support more than 1,300 campuses across the nation and around the world. No other company offers a more comprehensive range of best-in-class administrative and academic systems. With us, you get fully integrated solutions with Web-based e-learning and constituent service systems supported by first-class executive services.
---

Oracle's comprehensive Campus Solutions suite is the leader in fulfilling higher education's requirements for a student system, enabling the transformation to a global campus—for today and the future. Oracle's vast technology resources and dedicated higher education development team partner with its education customers globally to deliver the most comprehensive and flexible functionality with a modern, extensible architecture.
Food Service

American Food and Vending is one of the largest privately-held corporate culinary and refreshment service providers in the United States. We are also the fastest-growing company in the industry. We have achieved these successes by holding fast to our core values: act with honesty and integrity; provide the highest quality products and services; remain on the cutting edge of technology in our industry; and, above all, always strive to exceed our clients' expectations. Remaining faithful to these core values has led us to provide quality services and consistently seek ways to improve.
---

Aramark focuses on enriching and nourishing the lives of millions all over the world, providing a wide range of services to a diverse group of clients. And every day, we dream of ways to do it better through our commitment to innovation and our passion for excellent customer service. Armed with that knowledge, our Service Stars spring into action to deliver moments that make a difference. These innovations could be campus transformations. Or a quicker way for you to access condiments at the ballpark. In any case, our innovations help create experiences that make an impact.
---

AVI Foodsystems has evolved into one of the most respected and trusted food service companies in the nation. Providing comprehensive food services with a focus on the highest quality and freshest ingredients, impeccable service and total value is the reputation we have earned and live up to everyday.
We serve thousands of clients and millions of customers daily. However, our commitment extends far beyond food… AVI believes in family values, developing our team members, encouraging healthy lifestyles, giving back to our communities and supporting diversity in any way possible.
---

Compass Group Canada is the nation's leading foodservice and support services company. We provide exceptional service to millions of customers every day, with a focus on Great People, Great Service and Great Results. This approach is key to our ability to offer foodservice and support services to clients across the country. From offices, schools and universities, hospitals and senior living communities, sports and cultural venues, to remote mining camps and offshore drilling platforms, our innovation and experience mean we have the right offer for our customers all the time.
---

CulinArt operates on-site corporate, higher education, private school, healthcare and destination recreation/leisure dining facilities. As a complete dining service provider, we operate at over 200 locations that include cafés, coffee bars, concessions, executive dining, catering and conference dining, social catering/special events, office coffee service and vending. We retain a unique approach to contract dining services. Our culinary capabilities, along with our profit and loss accountability, enable our firm to focus more attention on large population accounts within sophisticated facilities.
---

In combining the diverse talents of our teams, Sodexo is the only company to integrate a complete offer of innovative services, based on over 100 professions. We develop, manage and deliver a unique array of On-site Services, Benefits & Rewards Services and Personal and Home Services for all our clients to improve the Quality of Life. Our experiences with our over 75 million customers each and every day enable us to develop Quality of Life services that reinforce the well-being of individuals, improving their effectiveness and helping companies and organizations to improve performance.
Groups and associations

Stramaglio Consulting, is a well-known and respected industry leader with more than 45 years of experience supporting the ongoing growth and sustainability in the office imaging & technology channel. We optimize years of experience, substantial network of people, partners, and leaders from around the world and apply these assets with elegance and integrity for the betterment of our community.
Multi-function Printers

Canon serves the North American market from coast-to-coast. At Canon, we are striving to create value for our customers by promoting technological and product excellence; respecting individual cultures and business practices; and a commitment to enhancing our contribution to society through technological innovation and excellence, and harmony with our environment. At Canon, our actions are guided by our corporate philosophy of kyosei, which means "all people living and working together for the common good."
---

Our vision is to create technology that makes life better for everyone, everywhere — every person, every organization, and every community around the globe. This motivates us — inspires us — to do what we do. To make what we make. To invent, and to reinvent. To engineer experiences that amaze. We won't stop pushing ahead, because you won't stop pushing ahead. You're reinventing how you work. How you play. How you live. With our technology, you'll reinvent your world.
---

Konica Minolta's goal is to know what you are thinking; to understand your needs from your perspective; to solve the challenges your business faces by giving shape to ideas that contribute to a better future for all. Our environmental goal is to make your business sustainable for the generations to come. Our technological goal is to provide flexible solutions that best match your office needs for today and tomorrow. Our security solution goal is to protect you corporate assets to the utmost.
---

KYOCERA Document Solutions America, Inc. is a leading provider of computer-connectable document imaging and document management systems, including network-ready digital MFPs/printers, laser printers, color MFPs/printers, digital laser facsimiles, and multifunctional and wide format imaging solutions. KYOCERA Document Solutions America, the first document solutions company with third-party certified sales data, has earned numerous honors for its products' high performance, reliability and cost efficiency.
www.kyoceradocumentsolutions.com
---

Lexmark has been a recognized and lauded leader in imaging and output solutions that help people and organizations improve process and reduce their costs. Lexmark's award winning imaging and output technology has continued to evolve. Today the company competes in key growth markets that include managed print services, intelligent capture, enterprise content management, healthcare content management, financial process automation and enterprise search – all focused on helping Lexmark                                                       customers connect employees to the most relevant information at the moment they need it.
---

Panasonic has been providing better living for our customers, always making "people" central to our activities, and focusing on "people's lives." Going forward we will provide a wide variety of products, systems, and services, ranging from consumer electronics products to industrial devices, building products, and housing. In various spaces and areas, such as homes, communities, businesses, airplanes and automobiles, we will continue to work hard to offer new value for better living, and help realize "A Better Life, A Better World" for each individual customer.
---

Sharp MFPs offer a wide spectrum of expandability, not just with their own optional hardware and software but also via Web browsers and external devices. Sharp MFPs were designed with true user-friendliness in mind. Many models offer a wide, clear touchscreen LCD, a retractable keyboard, and universal design features that ensure accessibility by all users.
---

Ricoh Company Ltd., is an international leader in the document management and image communication industry. With a distinguished presence worldwide, our offices weave throughout the globe from Japan to the Americas and from Europe to Africa, the Middle East and Asia, employing 108,000 people in 390 locations. For almost 40 years, Ricoh has led the office automation industry in creating environmentally friendly products and processes, and in promoting partnerships among government, industry, and environmental groups. We are always moving forward with new ideas and new ways of improving lives.Change is driven by imaginative thinking. That is the proposition of the Ricoh brand.
---

At Xerox, sustainability is our way of doing business. We have aligned our goals for the environment and health and safety in five key areas to make an impact across our value chain worldwide: reduce energy use to protect our climate, preserve biodiversity and the world's forests, preserve clean air and clean water, prevent and manage waste, and ensure health and safety. Together with our suppliers, customers, and stakeholders we strive to maintain the highest standards to preserve our environment and protect and enhance the health and safety of our employees and communities.
---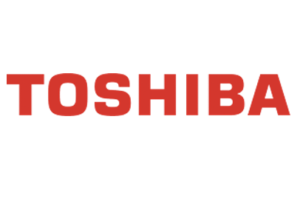 Toshiba specializes in award-winning products, managed print and professional services and related technology solutions. Fortune Magazine has ranked Toshiba in the top 100 on its prestigious Global 500. Annual revenues exceed $62 billion. Toshiba's overriding goal is to provide unsurpassed document imaging, information workflow ow and business communications products and services that exceed your expectations. We understand customer needs and respond with a wide range of cost-saving solutions that make your business processes more efficient, secure and sustainable. Guided by the credo "Leading Innovation," Toshiba develops innovative products that consistently deliver productivity gains at all levels
Servicing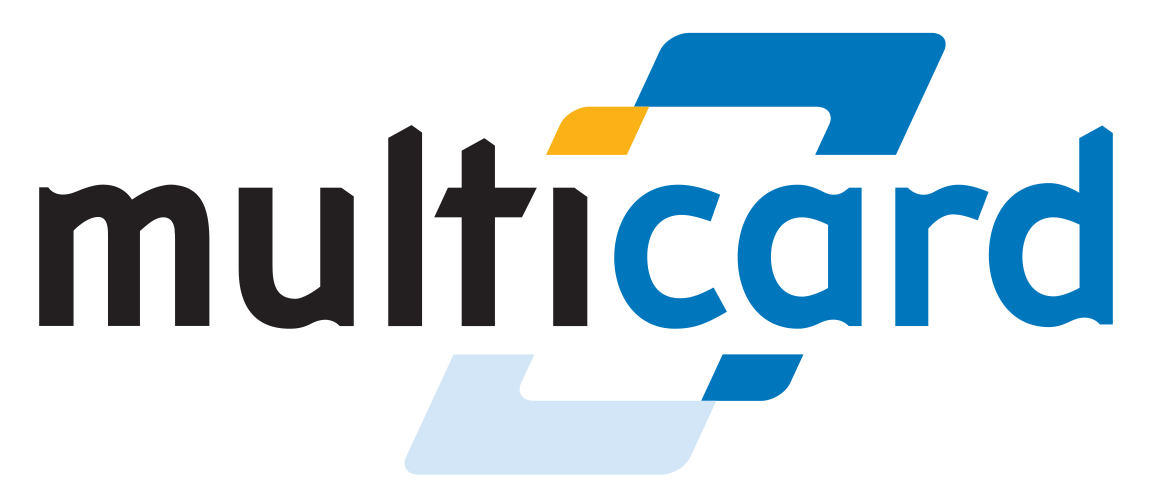 Multicard is a full-service identification and security integrator.They design, build, install and support open standards-based ID systems using a range of ID applications and technology options. They offer solutions for Credentialing, Electronic Security, Patient ID, Authentication, Event Tracking, Mobile Badging, Visitor Management, and more. Founded in 1999, Multicard has a strong customer base including Fortune 100 companies, government agencies, K12 institutions, colleges and universities, healthcare, gaming, and other industries. They have offices in southern California, Arizona, Colorado, New Mexico, and El Paso, TX.
---