Vending
A secure, cashless solution that streamlines cash flow while offering patrons convenience and simplicity in an online environment.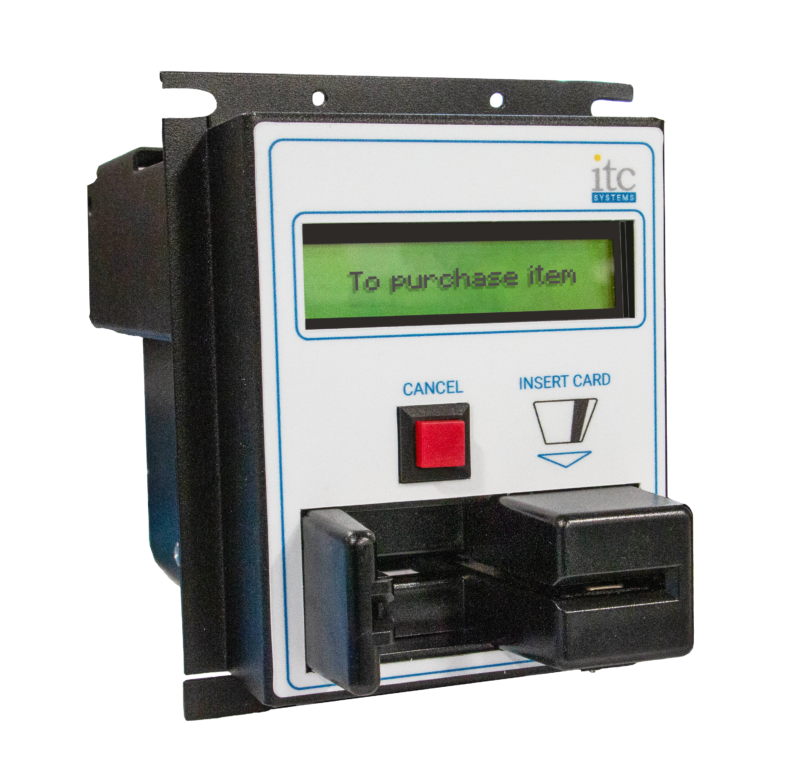 ITC Systems' Vending Terminals offer the ultimate in cashless vending. Each reader fits into the standard bill validator cut-out found in most MDB vending machines. The hardware can be installed in conjunction with the existing coin and bill acceptors or can operate independently.
The Vending Terminals enable the use of a vending machine through an encoded magnetic stripe card, contactless or bar coded card.
Benefits
Streamlines cash flow
Convenient for user, no more chasing coinage
Vending terminals blend seamlessly with existing ITC Systems solutions
Cash loaders centralize the collection of cash and dispensing of cards
Multiple card types accepted – mag stripe, contactless, and bar code
Advanced reporting through Multiplan
Applications
Food Service Environments
Higher Education Campuses
Manufacturing Facilities
Healthcare Locations
Correctional Facilities