Cashless Commerce Solution
ITC's back-end modular and scalable platform is designed to provide a simple and secure experience for OneCard administrators and users.
What is a Cashless Commerce Suite?
An easy-to-use web-based application that is fully integrated with your back end database. System administrators have full access to the application, and are in control of providing operators authorization rights based on their designated user role, allowing vendors and offsite merchants to receive sales reports for only their operations.
The business intelligence module empowers administrators with all the tools needed to make business decisions. Dashboards that can be customized on the fly, data analysis that drill down to critical details that impact operations and reports that can be designed and automated in just a few clicks.
The user experience is simple and secure providing all of the services they need, and can include mobile credentials. The AVROportal module is a one stop shop for account management; viewing transactions, updating profile, adding value to accounts, buying meal and privilege plans or mobile ordering and payments. Individuals can be granted access to top up user accounts in a secure and simple manner, while maintaining cardholder privacy.
A truly modular solution that will grow with your community.
Your ITC Systems' consultant will help you choose the perfect solution for your institution's needs and work with you to customize your systems. The solution's architecture is scalable to accommodate a single site or large multi-site network of POS and UPOS locations. AVROcore
Designed for institutional commerce, providing a cost recovery and cashless solution.
This powerful backend software integrates site wide terminals using a variety of application specific modules to centralize and report all transaction data. AVROcore is accessible via the web on a secure connection. The database it utilizes is Microsoft SQL, either Express for smaller locations or Enterprise for larger installations. This is the core of the suite program modules that make up the software suite.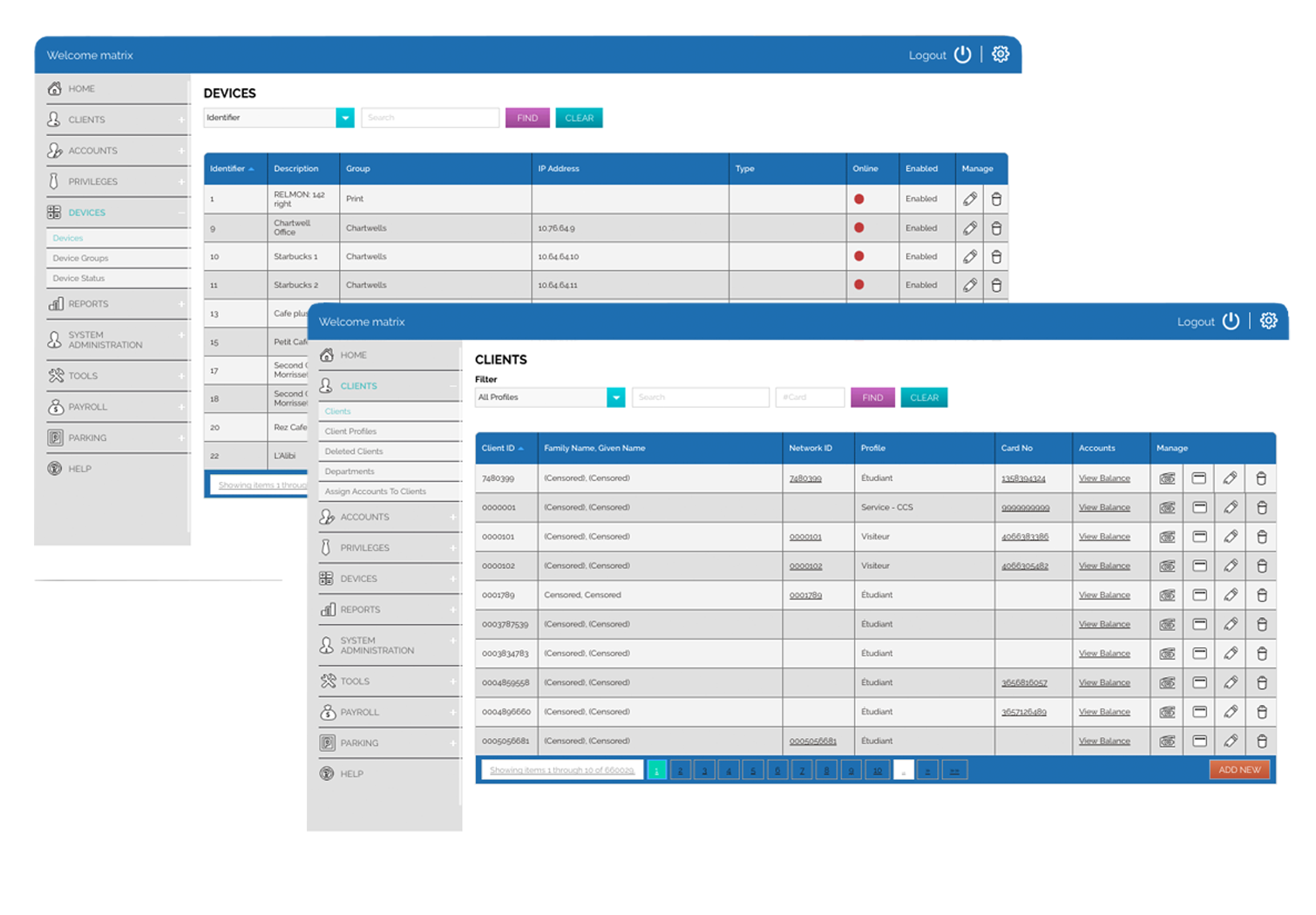 AVROadmin
This secured access web-based management software allows all authorized administrators of the solution the ability to access the back end engine to make changes to settings and parameters. Account holders are able to access and revalue their accounts online 24/7. This solution controls costs, provides access to and generates revenue for the following applications:
•    Dining                        •    Parking                                         •    Bookstore
•    Vending                     •    Library Services                          •    Account Revalue
•    Laundry                     •    Athletics                                       •    Stadium Access
•    Print/Copy                 •    Retail (on/off campus)               •    Web Account Management
This solution consolidates the revenue producing areas on site, providing a superior management method for transactions throughout a campus or institution and acts as a central management for your OneCard.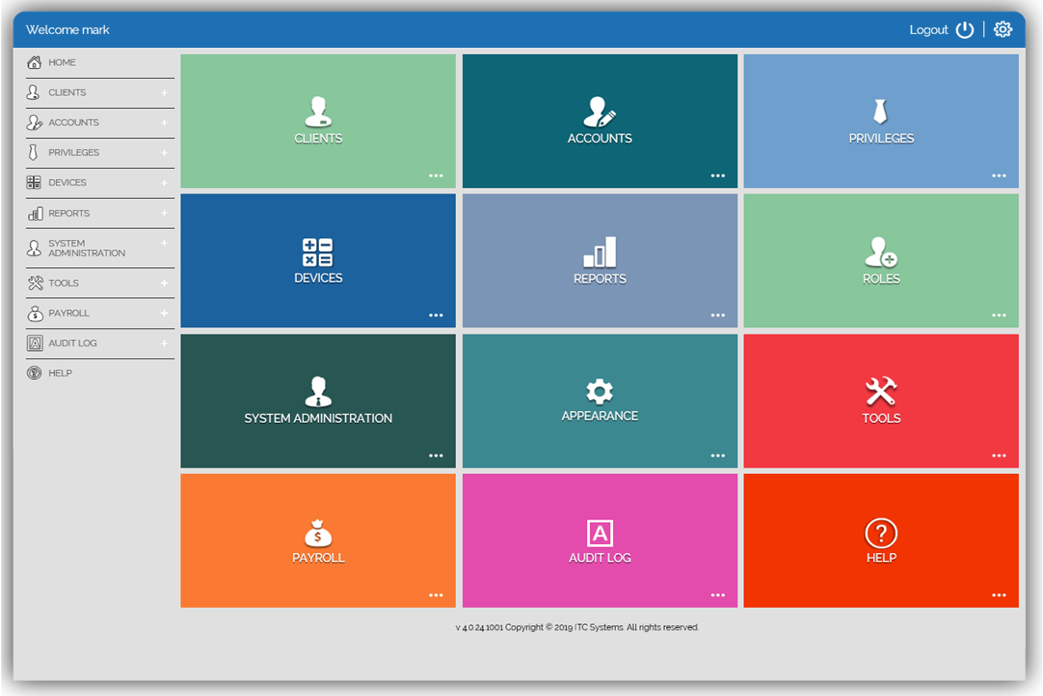 AVROportal
Fast, simple and efficient! AVROportal gives cardholders access to their account funds, privilege plans and settings right from their smartphone.
Today, everything is done on the go including the expectation to track your accounts.  Stop second-guessing whether you have enough money left on your card to buy lunch or pay for printing. Purchase is a self-serve account management platform where authorized users to can perform account functions to their OneCard credentials over the web on a PC or a mobile device. With AVROportal, users have the option to add value to their OneCard account, change their PIN, suspend their credentials, easily review account balances and perform a variety of purchases. AVROportal accepts credit cards, debit cards or PayPal all in a secure PCI Certified environment.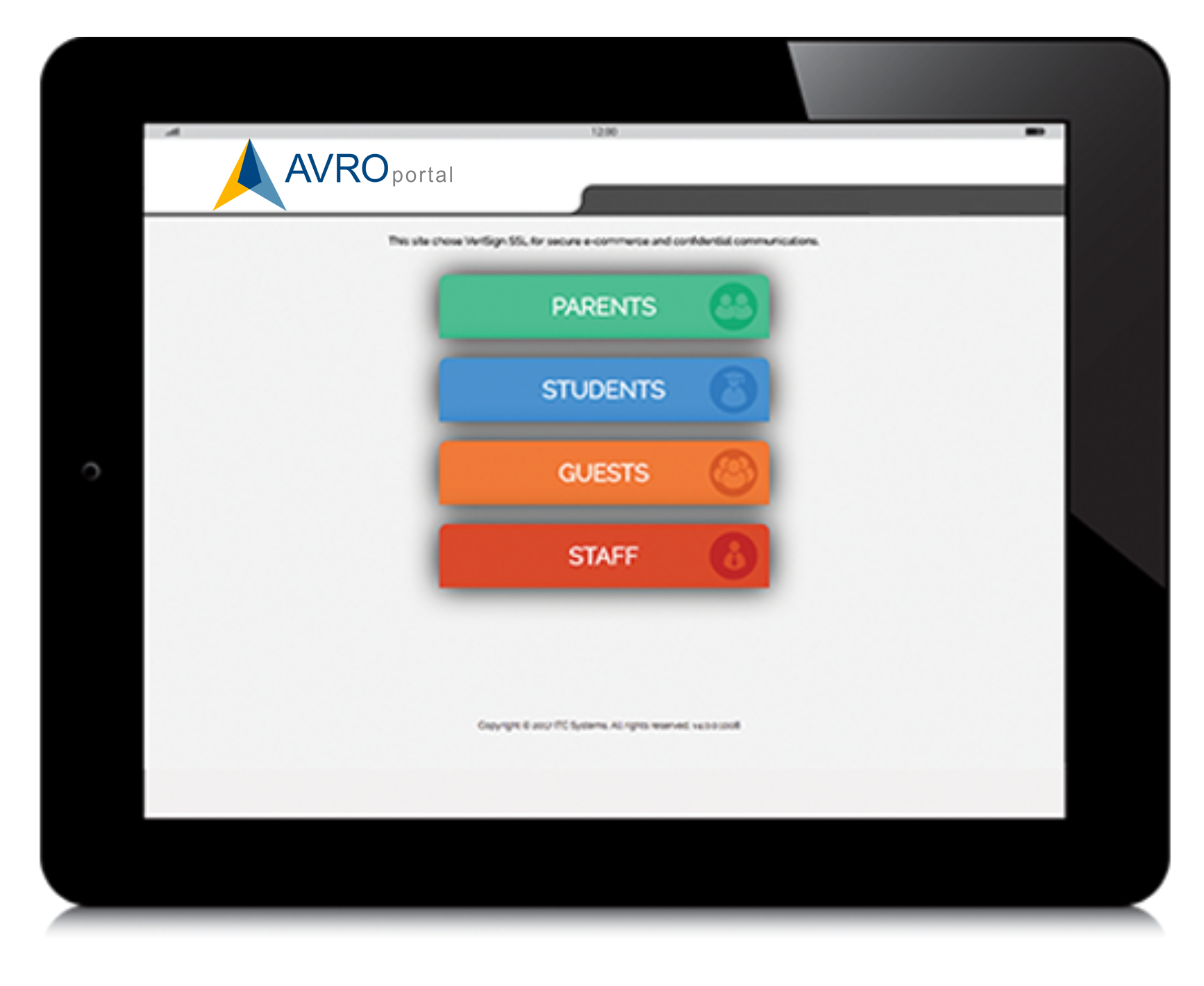 AVROreports
Give the right people insight into their data, when they need it, while maintaining the integrity of your organization's existing security model.
Modern users want instant insights into multiple data sets. AVROreports is the basic reporting package available that provides all of the standard reports required to report on and operate the commerce solutions at your institution. The flexibility to manipulate existing reports in new ways makes it the most important part of the next generation of analytics tools.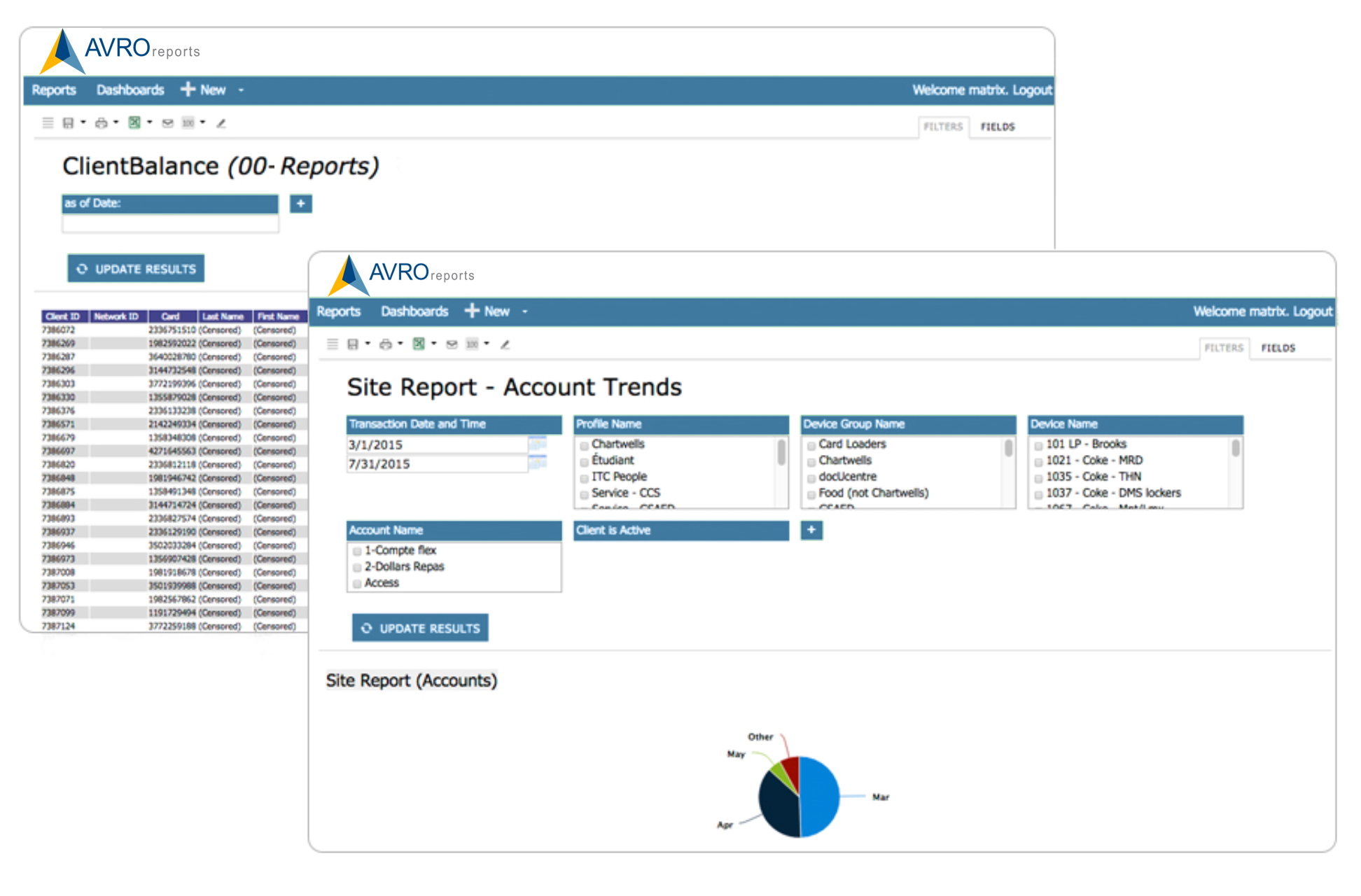 AVROanalytics
Stay competitive by providing real-time analytics for everyone, everywhere.
Stay competitive in today's global marketplace by responding quickly to real-time dashboards. AVROanalytics provides an enhanced reporting package that gives the Administrator the tools to drill down into the data and provide effectively any statistic desired. AVROanalytics opens up the database, thereby giving you virtually any statistic that you feel will help optimize the solution for your environment.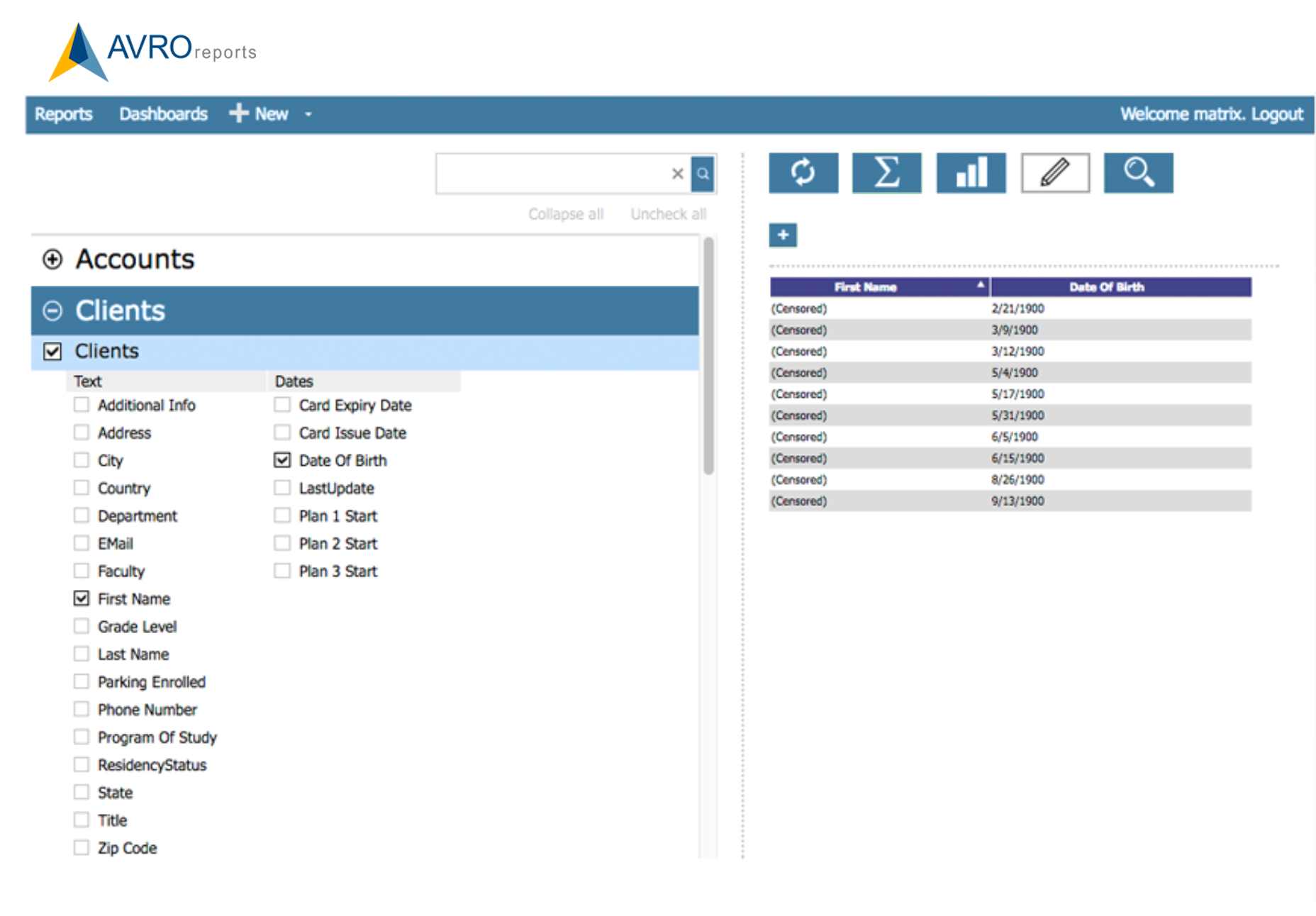 Dashboard
Clarify live data with rich dashboards, drill-down reports and data hierarchies to discover new patterns and trends.
Dashboards are a dynamic and interactive tool for viewing critical information from multiple sources with a graphic and customized display of how your system is operating. Users can hover over a report to get details, or drill down into it for greater insight. With Dashboard, users are given enhanced reporting functionality complete with fully customized display to display the criteria that is most important to the operation of your solution. Instantly see how your metrics are tracking within your environment.