Print & Copy Management Solutions
ITC Systems' offers premier cost recovery solutions for network printing environments.

Let us help you eliminate waste, recover cost, and implement a mobile printing environment for your users. 
ITC Systems will tailor a solution that meets your unique needs. Our solutions experts will work with you to assess your infrastructure, technical requirements and detail a statement of work and execution plan for implementation. Our knowledge and experience in the print management space is unparalleled enabling us to provide solutions even to the most complex networked print environments.

ITC Systems' acquired GoPrint in 2014, expanding our print solution deployment capabilities and adding an established print software solution to our campus card and library offerings.

GoPrint users can easily locate and submit print jobs securely to the Cloud that can be retrieved at any enabled location. Mobile and web-portal users simply drop their jobs and name them using a username or email and optionally a password. The job will be retrieved once the user goes to the site, enters their user-name/email and gains access to their job for printing.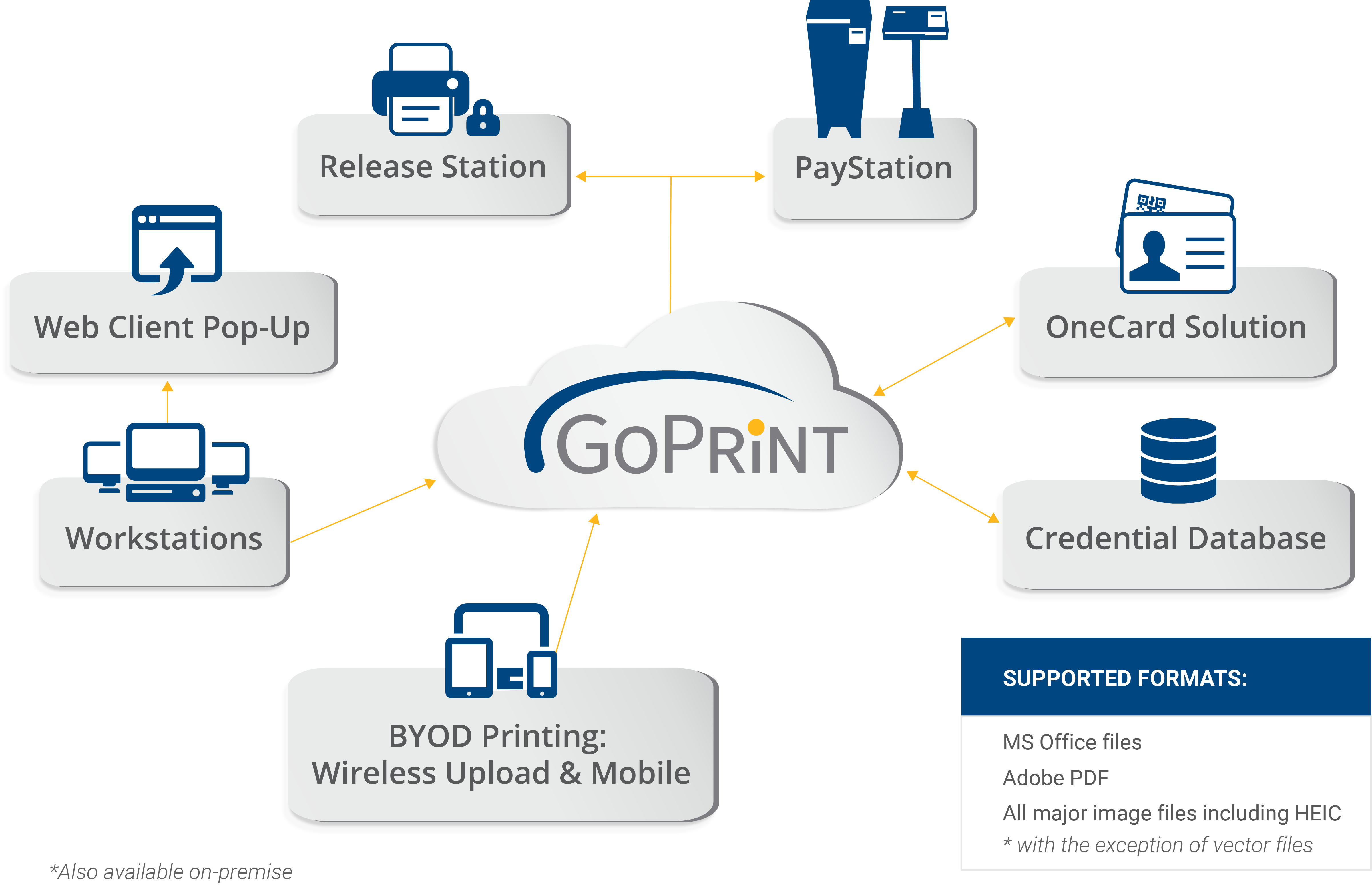 features
B.Y.O.D (Bring Your Own Device) – Print from any device
Save Costs – Meet Print-on-Demand needs extensively
Simple to use – Easy and convenient access to quick prints
Go Green – Reduce carbon footprints
Secure Print System – Your files are secured with controlled access
Automatic Software Updates – Real time updates ensured
Ideal for
Libraries
Schools
Government Offices
Corporations
Retail Stores
Office Supply Outlets
Hotels, and more!
Reseller of the following premium products…..
Let us provide you with the solution that best meets your needs.

ITC's go-to embedded solution PaperCut delivers simpler–than–ever printing solutions that protects student data, recovers costs, and reduces waste. Harnessing a cross–platform and vendor–neutral approach, PaperCut offers the industry's go–to tools that just work – no matter your size, printers, operating systems, or BYOD devices.