What is your position at ITC Systems?
My current position at ITC is Inside Sales Administrator, working directly with the Director of Sales for the Southeast Territory. I also manage all US support contracts.
How long have you been working here?
I have been with ITC for just over a year.
Can you tell us a little about your day to day job functions?
As an ISA, my primary responsibility is to work with the outside sales team qualifying new opportunities and increasing our sales volume. I also manage quotes and orders for our outside sales team and provide customers with hardware and software support contract renewals and any other information they request from us.
What has been the most interesting thing you've seen or done here?
The most interesting things I have seen here at ITC Systems are the product rollouts. It is amazing to see how technology is always advancing and how ITC contributes to such innovations.
What tools or software do you use most in your day to day operations?
Most of the time, I am using Microsoft Outlook or Excel, or SAP Business One (our customer database).  I am also frequently on the phone and Live Chat, doing my absolute best to assist customers when needed.
Where is your favorite vacation spot?
I adore visiting places with magnificent views; whether it be an island shore or small waterfall at a local park. Any place I can snap an amazing photo is where I love to visit!
 What do you like most about working at ITC Systems?
I like the environment here at ITC very much. It is a relaxed workspace filled with amazing individuals that are nothing shy of hardworking and respectful.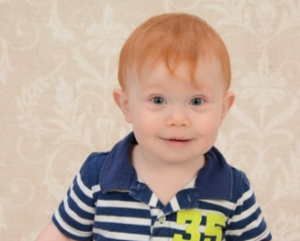 What more can you tell me about yourself i.e. Family, leisure activities, sports, accomplishments, etc.?
I am the blessed mother of a beautiful one-year-old boy, Anthony.  When I am not busy studying for classes, I spend my free time with my son, enjoying what life throws our way. I also have a newfound love for hockey; I am now a big fan of the St. Louis Blues! Other hobbies I enjoy are crafts (of any kind), home improvement, and baking/cooking.