Maria Cuevas, HR Business Administration Manager
Please tell me your position at ITC Systems and your role?
My position at ITC Systems is HR and Business Administration Manager. My role consists of coordinating all office operations, provide administrative support to the team, manage the Enterprise Resource System (SAP) and assist with Human Resources projects.
My top priority is to ensure that my team looks after the details that result in a positive customer experience with ITC Systems at every point of contact, from the answering of their telephone inquiries to the shipping of their orders. I am committed to ensuring all areas that my department touches are infused with the same sense of warm professionalism that has helped distinguish ITC Systems from many other businesses today.
How long have you been working here?
I have been with ITC Systems for 15 years and within those years I have moved into different roles such as the Shipping Clerk, Purchasing, Sales Assistant and Production Supervisor. Through all of this, I have gained more knowledge and experience which reflects on my growth as an employee here at ITC Systems.
Can you tell us a little about your day to day job functions?
My day to day job functions consists of coordinating office operations, providing administrative support to the team, managing the ERP system and assisting with recruiting, hiring and training new employees. My job is not just to interact with the managers or supervisors, but with each and every individual in my company. I do my best to create the best work environment for my team.
What has been the most interesting thing you've seen or done here?
It is pretty interesting to see how ITC Systems has developed throughout the years. Since I started working here, ITC Systems has expanded and acquired offices in St. Louis and San Francisco. Being in the company for quite some time, I have also observed the growth of our company. Our team has grown considerably both in the US and Canada and I will admit, they are all good at what they do and they strive for excellence which improves our company tremendously.
What tools or software do you use most in your day to day operations?
On a regular basis, I use and manage the Enterprise Resources System, SAP. I use other software programs such as MS office, and SharePoint.
What do you like most about working at ITC Systems?
What I like most about working here is the people that I work with. I have met so many personalities: smart, funny, responsible and the list goes on. I also have to mention that I like how this company has given me so many opportunities to prove myself that I can perform different tasks successfully.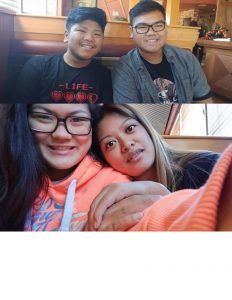 Where is your favourite vacation spot?
My favourite vacation spot would be the Philippines – beautiful beaches, resorts and amazing food.
What more can you tell me about yourself i.e. Family, leisure activities, sports, accomplishments etc.?
I am blessed with a loving family with 3 amazing kids. When I'm not at work I spend as much time as I can with my kids, from watching a movie, camping or going on mini getaway trips. My biggest accomplishment is being recognized by my peers for 'Colleague of the Year' award and 'Most Valuable Player' award.