Please tell me your position at ITC Systems and your role?
I've been a Director of Sales at ITC for 2 years now. What I do now is manage the sales for prospects and customers in the Western US. Since joining the ITC team I've always been a Director of Sales, but my territory has changed – from managing all the GoPrint sites throughout the US to only my geographic region.
How long have you been working here?
Two years exactly – December 1, 2014, however I've been in the industry since January 2005.  I came to ITC in the acquisition of GoPrint Systems
Can you tell us a little about your day to day job functions?
As the sales lead in the Western US Office, my day often starts before the sun comes up to assist those at ITC on the East Coast – due to the time difference.  Throughout the day I take and make calls, live chats, meetings and more to provide ITC solutions for my clients.  In between the hustle and bustle, I like to get my hands into the solutions to know every technical aspect of everything, to become an expert to assist those in the markets I service.
What has been the most interesting thing you've seen or done here?
I enjoy traveling, and one of the highlights was when I visited our St. Louis area office and saw the famous Arch.
What tools or software do you use most in your day to day operations?
Without a doubt email – it's the best way to communicate with my busy customers and prospects.  A close second would be our internal customer database, SAP.
Where is your favorite vacation spot?
I work for vacations and I love visiting different places. Some of my favorite vacation spots have been: Maui, Jamaica and even Virginia (I'm an American History fanatic – and there is a lot of history in Virginia).
What do you like most about working at ITC Systems?
The people.  Several here at ITC have been instrumental in our successes as a company – and for that I'm grateful.
What more can you tell me about yourself i.e. Family, leisure activities, sports, accomplishments etc.?
Outside of work I enjoy spending time with my husband and our 9-year old son.  We have a busy life of school and sports, and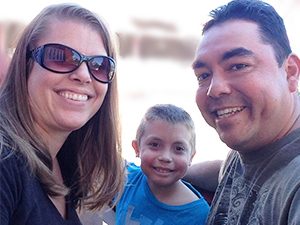 we're always traveling – whether locally in California or for our family vacations.  Living in California I'm spoiled with some amazing wines – and we go wine tasting every chance we get.
I also am also an avid reader and have resumed running again after a two-year hiatus. I've run nearly a dozen half marathons over the years and countless 10K/5K races. One of my "bucket list" accomplishments was earning the Coast to Coast RunDisney Medal in 2013 for doing two half-marathons at the Anaheim and Orlando park locations in one year.