Please tell me your position at ITC Systems and your role?
I am the President at ITC Systems. My role is to anticipate what's coming and make sure we are ready. For example, as we grow in different sectors we need to be able to scale. We must have the right people, processes, and supply chain in place so that we can deliver to our customers' needs.  With that, we can ensure that we have great quality and can deliver on-time all at the right cost.  Our ability to execute cleanly and predictably is what gives us the ability to scale.  When we are installing new solutions for our customers we need to make sure that we meet our customers' expectations, so they are delighted with what they have received from ITC Systems; that's important.  Following that, once the solution is operating we must make sure we support our customers so that their systems operate properly as the environment continuously changes.  In addition, we anticipate market trends and combine that with user group feedback so that we are ready for the future and our solutions remain the most competitive.
The most important enabler to our success is ensuring we have great people and that we are all committed and excited to be here at ITC Systems.
How long have you been working here?
I've been at ITC Systems for three years.
Can you tell us a little about your day to day job functions?
Much of what I do is making sure that we all stay aligned within the business. My day to day job functions beyond the basic reporting, pulling together metrics, and understanding our performance is to make sure teams come together, communicate, and are aligned around common goals.  A lot of the time I spend during the day is with people, reviewing progress, and making sure we are delivering to expectations.  We do have many touch points with the teams – Sales, Marketing, Software Engineering, Validation, Hardware – which is necessary to be sure we remain aligned in a fast paced and agile environment.  We have to make sure that everyone is working with a common goal in mind so that we keep moving forward in a coordinated direction.
 What has been the most interesting thing you've seen or done here?
The most interesting thing about ITC Systems is the ability for people to have a real impact on the business. At large companies, individual employees can perform well or cause many problems but the overall impact to the business is minimal; one doesn't disrupt the business or significantly improve the business.  In contrast, at ITC Systems, each person has an impact. If somebody doesn't deliver, you feel it right away.  When someone does something great, the impact is almost immediate. It's like being in a regular business environment – just faster and more fun.  When you get it right, it's fantastic. It has an immediate impact on people and the business. I would say the most interesting thing at ITC Systems is just how immediate and how sensitive the business is to people's contributions.
What tools or software do you use most in your day to day operations?
I spend quite a bit of time with Excel. Excel is a tool that allows me to pull data from our ERP system and consolidate it into a view where I can understand how the business is performing. I do things that allow me to run very complex reports and then bring the information back into a view that's very simple and easy to understand so we can anticipate things that are changing in the business. Our new reporting tools and dashboards make maintaining and sharing these views easy.  In fact, this is the concept that drove the development of netZcore Reporting, Dashboard, and Analytics & Alerts.  In addition to this, I work with tools like PowerPoint where the challenge is simplifying concepts and messages into easy to digest visuals to make communication easy.
Where is your favorite vacation spot?
My favorite vacation spot would be any place that I get a chance to vacation with my family.  With two young children, the simpler, the better. I know staying close to home is not an exotic destination, but when you can find some time to be on Toronto Island for the day with family, it's a nice break – close by, no hassle. During the winter, I like to go skiing every weekend with my family; that is also a great and focused mini vacation. I'm less excited about long vacations and I try much harder to have very intense short duration breaks in environments that are easy to get to.
What do you like most about working at ITC Systems?
What I like most about working at ITC Systems is that the business is very sensitive to people. Employees, managers and executives do things that make it an immediate difference – it's intense and rewarding. You don't find that you're constantly waiting for things to happen. You're either making things happen or it's not getting done.
What more can you tell me about yourself i.e. Family, leisure activities, sports, accomplishments etc.?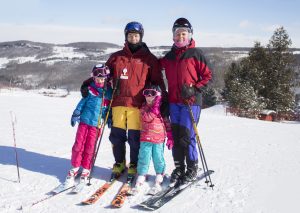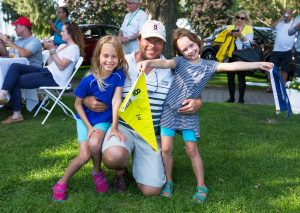 I like "life sports" – sports that you can play as a kid and continue to play right through being an adult with family and friends. With activities like hiking, camping, skiing and sailing you can learn the basics when you're very little and you can continue to learn more for the rest of your life. I also enjoy food – I would say my favorite food is a nicely cooked steak. Other things that people may or may not know is that I've spent time working in Germany and Mexico, and took the time to learn basic German and Spanish. As well, having that diversity of work environment and spending some time in different countries has certainly given me some good perspective. My wife and I are having our 20th anniversary this year. We have two daughters – Alma is nine years old and Helen is six.