Please tell me your position at ITC Systems? What other roles have you performed at ITC Systems?
My current position at ITC Systems is Hardware Service Technician. My primary responsibility is to provide service and support for our hardware products.  I am 100% focused on providing an outstanding service experience for every customer requiring assistance.  I am often called upon to assist with hardware training and special projects, which I also enjoy.
How long have you been working here?
I have been at ITC Systems almost 4 years.
Can you tell us a little about your day to day job functions?
I spend most of my time assisting customers via telephone, email and live chat.  I also provide installation services on site for several of our customers.
What has been the most interesting thing you've seen or done here?
I really enjoy learning about our products and finding new ways to better service our customers.  I have a thirst for knowledge and appreciate the opportunities I've had to better my understanding of our offerings.
What tools or software do you use most in your day to day operations?
As Hardware Service Technician, I use many different tools.  I utilize our software solutions, such as GoPrint and netZcore to test different hardware applications.  In addition, I perform repairs on our equipment including our line of PayStations and card readers.
Where is your favorite vacation spot?
My favorite vacation spot is Niagara Falls which I visit twice a year.
 What do you like most about working at ITC Systems?
My job never gets old, I do something different every day.  This keeps me fresh and engaged each time I walk into the office.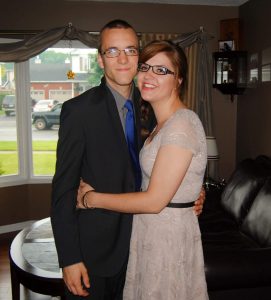 What more can you tell me about yourself i.e. Family, leisure activities, sports, accomplishments etc.?
I am a homebody and savor my time at home.  I enjoy playing video games and guitar. I also enjoy playing sports, but hockey is my favorite.  I am currently engaged and am looking forward to my upcoming nuptials in August.