Please tell me your position at ITC Systems and your role? What other roles have you performed at ITC Systems?
Here at ITC Systems, I am the Validation and Technical Manager. I manage the Validation team who tests our Hardware and Software Products prior to release. But I am still very hands on, running a good portion of the tests myself. I also manage the tasks of our Hardware Engineering team and define the requirements and milestones on the engineering projects. I am also part of the Research and Development Team.
I started as a co-op student in the Service Department, then was hired full-time as a Hardware Technician. I then moved to the Validation department doing hardware testing, followed by a move to Software Support. I am especially effective in my role now as I have a solid foundation in both Hardware and Software.
How long have you been working here?
I have been working at ITC Systems for 10 years.
Can you tell us a little about your day to day job functions?
If I'm not testing a new product I'm creating quick set up guides, producing manuals and other performing side tasks for other people in Validation. When there's an issue with a product, people come to me for guidance in resolving the problem.
What has been the most interesting thing you've seen or done here?
My favorite memories at ITC Systems come from working on the following two projects. The first one being the Schlage Hand Scanner. This project was to generate a hand verification whenever someone scans their card. This makes it more secure, safe, and easier to identify who the card belongs to. I thought It was pretty cool because it was part biometrics incorporated with our system. The second project I enjoyed was for San Francisco Library with the PrinterOn system. For this project, you can be anywhere in the city with your phone and you can send a print job to any library. I was the only tech sent there and it was a big project but luckily the customer had a big team of IT people that I kind of lead. Within a week, I trained them and then they dispersed throughout the city while I remained in the main library and basically worked at the back-end while they're deploying the solution to all the other branches. I was actually pretty proud of myself because, within a week, we were able to do a lot.
What tools or software do you use most in your day to day operations?
As for the Hardware portion, electronics such as oscilloscopes and multimeters but I only pick those up if we are dealing with a serious issue with the electronics. I see the big picture but I can drill all the way down to a component level to find what the problem is. Also, there's soldering for custom modification storyboards. For software, we use Basecamp. Basecamp is where we log all of our bug tracking issues, development projects. I also use TFS which is a bug tracking software as well. To track my time, I use Toggle.
Where is your favorite vacation spot?
If it's not in Hawaii, it would have to be on a cruise! My first time on a cruise was my friends' wedding. It was basically a traveling hotel. You wake up every morning and you're in a different location and that's what I like about it.
 What do you like most about working at ITC Systems?
We are very versatile. We come up with a lot of different projects and we are equipped to meet those challenges. For example, when we are given complicated scenarios we are able to provide solutions. Another thing is being part of the testing department, I get to see all the prototypes of our brand new technology. So I get to play with it and then I break it open.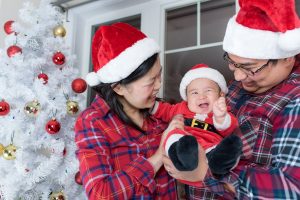 What more can you tell me about yourself i.e. Family, leisure activities, sports, accomplishments etc.?
I have a 6-month old baby which is the biggest change in my life. I am now a family guy! I guess the main thing I am most focused on is my family. But as for sports, I used to compete in sword fighting, but Filipino style called Kali. Before I got married, I did one more competition and I was able to win the advanced/black belt division in Buffalo. I used to go paintballing, indoor rock climbing, boxing, and Muay Thai. I played football in high school and I actually used t­­o power cheerlead for Ryerson University.