Campus Solutions
Digital, mobile, secure and simple. Let us help you connect your campus.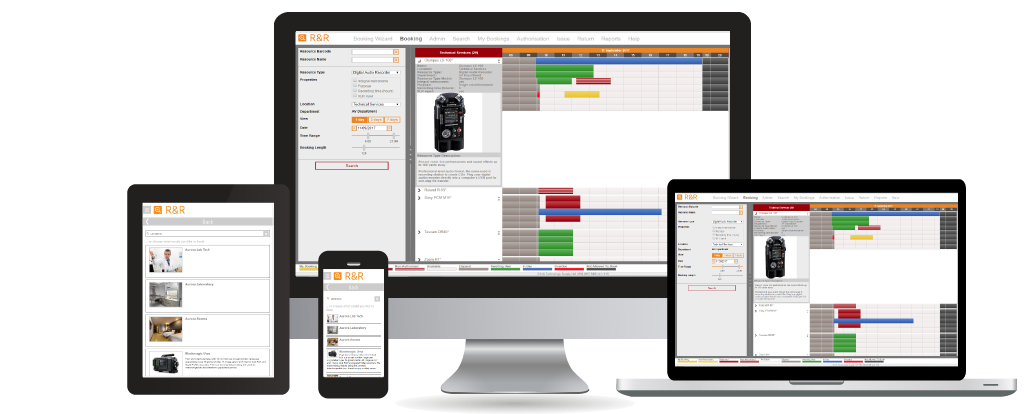 Resource Booking made easy
R&R allows organizations to define the equipment they want end-users and staff to be able to book, determine who manages that equipment and also who can make reservations and for how long. The implementation of R&R quickly optimizes resource utilization, promotes fair access and enforces end-user accountability.
R&R utilizes cutting-edge web technologies that support all major web browsers and provides an intuitive, unchallenging experience to both staff and end-users. There is also an optional Room Availability Display Module to easily publicize the current and future room status.
Benefits
Intuitive easy to use web-based interface
Mobile-friendly interface
Reduce staff and administration tasks
Complete solution with no hidden cost
Applications
Public and Academic Libraries
University & College Campuses
Makerspaces
Corporate Environments
Computer Labs